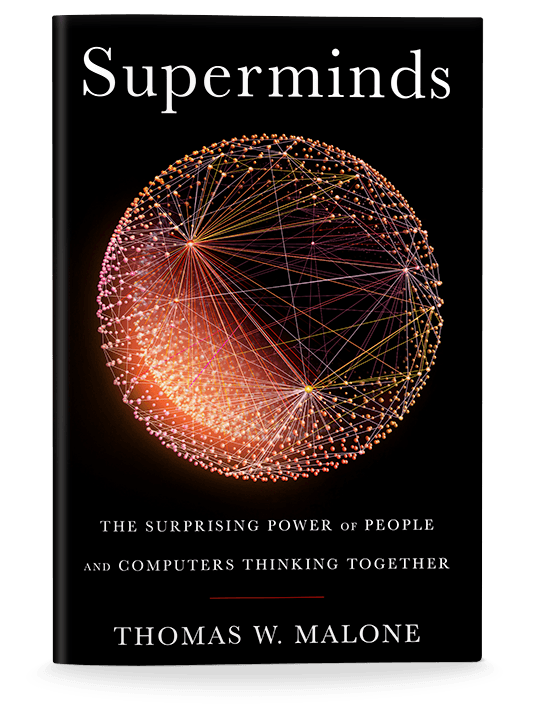 By Thomas w. Malone
Superminds
The Surprising Power of People and Computers Thinking Together
From the founding director of the MIT Center for Collective Intelligence comes a fascinating look at the intelligence exhibited by groups of people and computers working together.
Handbook of Collective Intelligence
Overview
Intelligence does not arise only in individual brains; it also arises in groups of individuals. This is collective intelligence: groups of individuals acting collectively in ways that seem intelligent. In recent years, a new kind of collective intelligence has emerged: interconnected groups of people and computers, collectively doing intelligent things. Today these groups are engaged in tasks that range from writing software to predicting the results of presidential elections. This volume reports on the latest research in the study of collective intelligence, laying out a shared set of research challenges from a variety of disciplinary and methodological perspectives. Taken together, these essays—by leading researchers from such fields as computer science, biology, economics, and psychology—lay the foundation for a new multidisciplinary field.
Each essay describes the work on collective intelligence in a particular discipline—for example, economics and the study of markets; biology and research on emergent behavior in ant colonies; human-computer interaction and artificial intelligence; and cognitive psychology and the "wisdom of crowds" effect. Other areas in social science covered include social psychology, organizational theory, law, and communications.
Contributors
Eytan Adar, Ishani Aggarwal, Yochai Benkler, Michael S. Bernstein, Jeffrey P. Bigham, Jonathan Bragg, Deborah M. Gordon, Benjamin Mako Hill, Christopher H. Lin, Andrew W. Lo, Thomas W. Malone, Mausam, Brent Miller, Aaron Shaw, Mark Steyvers, Daniel S. Weld, Anita Williams Woolley
Draft versions of the book's chapters are available here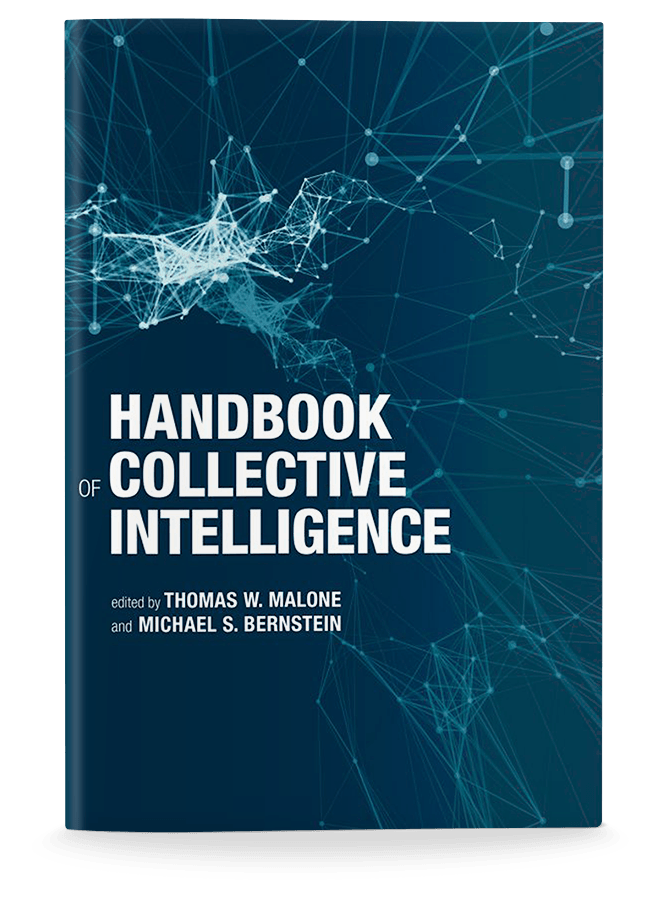 Selected publications based on CCI research
Additional publications are listed under relevant research projects.
CCI Working Papers for 2013 - 2020
CCI Working Papers for 2012
CCI Working Papers for 2011
CCI Working Papers for 2010
Masamichi Takahashi, JoAnne Yates, George Herman, A comprehensive framework for considering practices and processes, CCI Working Paper 2010-002, December 2010 
Stefan Nann, Jonas S. Krauss, Michael Schober, Peter Gloor, Kai Fischbach, Hauke Fuhres, The Power of Alumni Networks – Success of Startup Companies Correlates with Online Social Network Structure of its Founders, CCI Working Paper 2010-001, January 2010 
CCI Working Papers for 2009
Thomas W. Malone, Robert Laubacher, Josh Introne, Mark Klein, Hal Abelson, John Sterman, and Gary Olson, The Climate Collaboratorium: Project Overview, CCI Working Paper No. 2009-003, September 2009 
Masamichi Takahashi, George Herman, Atsushi Ito, Keiichi Nemoto, JoAnne Yates, The Role of Online Community in Relation to Other Communication Channels in a Business Development Case, CCI Working Paper 2009-002, MIT Sloan Working Paper 4731-09, April 2009 
Thomas W. Malone, Robert Laubacher, Chrysanthos Dellarocas, Harnessing Crowds: Mapping the Genome of Collective Intelligence, CCI Working Paper 2009-001, February 2009 
CCI Working Papers for 2008
Luca Iandoli and Mark Klein, Can We Exploit Collective Intelligence for Collaborative Deliberation? The Case of the Climate Change Collaboratorium, CCI Working Paper 2008-002, MIT Sloan Paper 4675-08, July 2008 
Masamichi Takahashi, JoAnne Yates, George Herman, Atsushi Ito, and Keiichi Nemoto, The Shift from Centralized to Peer-to-Peer Communication in an Online Community: Participants as a Useful Aspect of Genre Analysis, CCI Working Paper 2008-001, MIT Sloan Working Paper 4677-08, January 2008 
CCI Working Papers for 2007